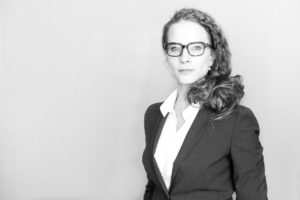 CIRISK is a cyber security consulting firm based in Geneva and founded in 2018 by Carine Allaz.
CIRISK offers a wide range of services from consulting to audit or project management to help you develop your cyber security or information security strategy and to better protect your confidential data and critical assets.
Carine Allaz graduated form HEC Lausanne in 2008 and holds a Master of Law in Legal Issues, Crime and Security of new technologies. Carine worked for several banks in Switzerland as IT internal auditor or project manager and was the Head of a Security Operations Center for a private bank prior founding CIRISK.
Since 2011, Carine Allaz is teaching regularly for the Information security continuous education program at the University of Geneva and also gives talks for public or private conferences:
2016 – « Mise en œuvre d'un Security Operations Center » – Banque Cantonale Vaudoise
2017 – « From HEC Lausanne to Head of SOC at Pictet » – HEC Lausanne
2017 – « Building a banking SOC: main challenges and lessons learned » – SIGS – SOC Forum Suisse Romande (https://jimmyblake.com/2017/12/16/geneva-soc-forum/)
2018 – « Risk management best practices applied to Cyber security risk » – Swiss-Cybersecurity (www.youtube.com › watchSwiss CyberSecurity: Risk Management Carine Allaz and …)
2019 – « Security Operations Center » – HEG Genève 
2019 – "Sécurité de l'information pour avocats – protéger les données client à l'ère du numérique" – Swiss LegalTech Association et eLex.io
2019 – « Risk management Methodologies» – Swiss-Cybersecurity (https://youtu.be/EGQ2j35C3w0)
Carine is also acting as an expert for the examination of the MAS-Infosec (University of Geneva) and the ICT Security Expert Diploma.
We offer our services to a wide range of compagnies among diverses industry:
Finance
Law firms
Critical infrastructures
ONG
Foundations
Education
SME